TV Bulletin Board (Dec. 10)
12/10/07 10:34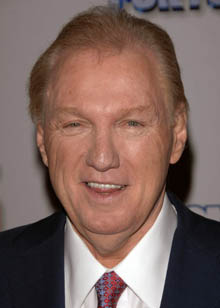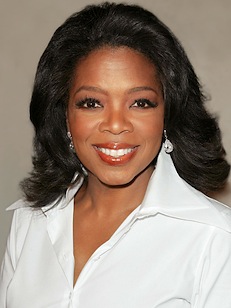 The late Roger King believed in Oprah Winfrey when many didn't.
By ED BARKRoger King
, kingpin of TV syndication and true believer in
Oprah Winfrey
, died of a stroke over the weekend at age 63.
King, his brother, Michael, and their King World Productions, packaged and distributed
The Oprah Winfrey Show
as well as
Wheel of Fortune, Jeopardy!
and
Dr. Phil
. The late King had been CEO of CBS Television Distribution after the brothers sold King World to CBS in 1999.
CBS Corp. president
Leslie Moonves
called King a "truly original executive with an unparalleled combination of business acumen, passion and personality."
King World was founded by Roger and Michael's father, Charles King, in 1964.
****
It's beginning to look a lot like the writers' strike won't be settled before Christmas or any time soon after that. Talks between the Writers Guild of America and the Alliance of Motion Picture and Television Producers broke off acrimoniously Friday. The AMPTP then accused the Guild of a "negotiating strategy that seems designed to delay or derail talks . . . Under no circumstances will we knowingly participate in the destruction of this business."
The Guild blamed AMPTP for breaking off talks, and said, "We remain ready and willing to negotiate, no matter how intransigent our bargaining partners are, because the stakes are simply too high."
Mostly at issue are revenues for "new media," primarily the Internet. Networks increasingly are replaying series episodes in their entirety on their web sites, and writers want a piece of the profits.
CBS, NBC and Fox already have announced revised schedules for early next year (see previous Bulletin Boards) that include an early return of
Big Brother
on CBS and a new version of
American Gladiators
on NBC. ABC has yet to announce its midseason plans. The stockpile of new episodes for ongoing scripted series is nearing depletion on all four networks.
***
New episodes of NBC's
Medium
, originally set for Sundays, will now close out the network's Monday midseason schedule.
The
Patricia Arquette
psychic drama returns to the Peacock on Monday, Jan. 7 at 9 p.m. (central).
Sundays will be a patchwork after the pro football season ends. Here's what NBC is planning for four turn-of-the-year Sundays, with some blanks still remaining:
Jan. 6
--
Deal or No Deal
, followed by a two-hour sneak-preview of
American Gladiators
, which then moves to Monday's lead-off slot.
Jan. 13
--
The 65th Annual Golden Globe Awards
Jan. 27
--
The Guinness Book of World Records -- Live!
Feb. 10
--
Top 100 Most Outrageous Moments
Last spring NBC told advertisers that its post-football Sunday lineup would be
Dateline NBC, Law & Order
(moved to Wednesdays, starting Jan. 2),
Medium
and
Lipstick Jungle
(moved to Thursdays, starting Feb. 7).