TV Bulletin Board (Aug. 20)
08/20/07 16:23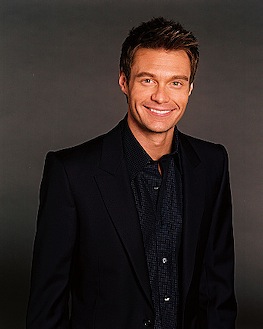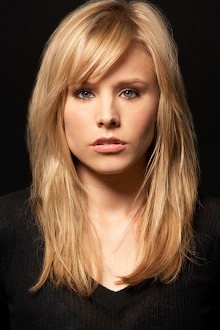 Ryan Seacrest and Kristen Bell expand their reaches.
By ED BARK***
Add the Emmys to
Ryan Seacrest
's already bulging resume.
The American Idol
fixture will host the 59th
Primetime Emmy Awards
Sept. 16th on Fox after signing earlier this month to emcee the entertainment portions of Fox's Super Bowl telecast. He'll also do some red carpet action for both attractions, marking the first time the S Bowl has succumbed to the see-and-be-seen flashbulb pop-alooza.
Television Academy chairman and CEO
Dick Askin
describes Seacrest as "charismatic and talented, and he will be very comfortable in the production environment that has been created for this year's telecast."
***Kristen Bell
, who played the title role on CW's recently canceled
Veronica Mars
, has scored a "multiple episode arc" on NBC's
Heroes
. The Peacock says she'll play "Elle," described as a "sexy, intriguing, mysterious young lady who has ties to Peter's apparent death." Her episodes begin in October.
***
CBS has expanded its
Power of 10
game show to two nights a week for the rest of the summer after solid early ratings.
The
Drew Carey
-hosted quiz, which has a $10 million grand prize, will air on Tuesdays as well as Wednesdays at 7 p.m. (central) both nights. The show's season finale is set for Sunday, Sept. 23rd so that it won't conflict with the scheduled premiere of CBS' controversial reality series,
Kid Nation
. Don't be surprised, though, if CBS finds a way to insert
Power of 10
into its fall lineup. Hmm, how about ejecting
Kid Nation
? Guess not.
NCIS
fans will have to stay up later in upcoming weeks for that show's summer repeats. It's moving to Tuesdays at 9 p.m. (central) to accommodate
Power of 10
.