TV Bulletin Board (Dec. 15)
12/15/06 14:50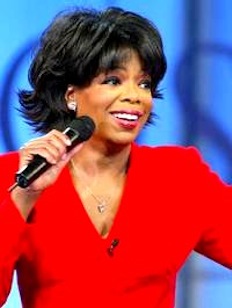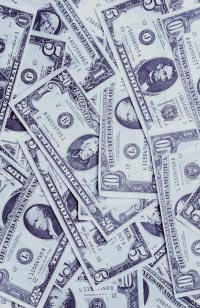 By ED BARK***Oprah Winfrey's
Harpo Productions is developing two big-money "reality" series for ABC, the network announced Friday. But you won't be on the receiving end of any dancing girls, suitcases or questions such as "What color is an orange?"
Oprah Winfrey's the Big Give
, scheduled to run for eight episodes, challenges 10 contestants to "take the money and resources they are given and multiply them to come up with the most powerful, sensational, emotional and dramatic ways to give to others." One of them eventually gets to have his or her wildest dream come true "for making the biggest impact," says ABC.
There's also
Your Money or Your Life
, in which families facing a "life crisis" will have to "make drastic and immediate changes before they are consumed by disaster." ABC says that each episode will deploy an "expert action team" to execute a "dramatic total money and life makeover." Hmm.
ABC entertainment president
Stephen McPherson
says that Oprah's plunge into prime-time series TV is "monumental." The two series, neither of which has been scheduled yet, "are a perfect fit for our alternative brand with their focus on wish fulfillment and making lives better."
***
ABC also has started production in Canada on a three-hour remake of
A Raisin in the Sun
, starring
Sean Combs, Phylicia Rashad, Audra McDonald, Sanaa Latham
and the ubiquitous
John Stamos
. A 1961 film, adapted from the 1959 Broadway play, featured
Sidney Poitier, Ruby Dee
and
Louis Gossett Jr.***
On a considerably lower plane,
Larry the Cable Guy
has an animated series in development for Comedy Central. He'll voice a "misguided but well-intentioned co-owner of a cable TV station." His business partner, a woman of "class and taste," doesn't share LtCC's preference for "half-baked show ideas."