TV Bulletin Board (Feb. 13, Part 2)
02/13/08 16:06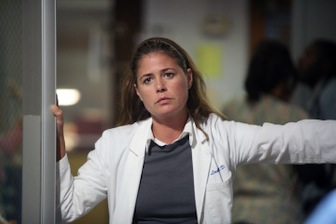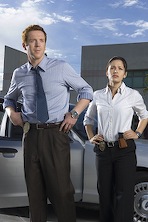 Maura Tierney of ER and the stars of Life are in NBC's future.
By ED BARK
NBC became the second network to announce post-strike programming plans Wednesday, although they're not as detailed as CBS' or ABC's.
The Peacock announced renewals for next season of newcomers
Life
and
Chuck
, plus the second-year
Heroes
. None of the three will be back until the fall, with "major re-launch campaigns" planned, says NBC. ABC announced renewals of nine series on Monday.
NBC also has some spring air dates for new episodes of seven scripted series. But unlike CBS, it doesn't say how many episodes it has in mind before the season ends in late May.
Here are the dates:
April 3
--
My Name is Earl
resumes with a one-hour newbie.
April 10
--
The Office, 30 Rock, Scrubs
and
ER
return.
April 15
--
Law & Order: Special Victims Unit
comes back.
April 23
--
Law & Order
returns.
Expect reruns until those dates.